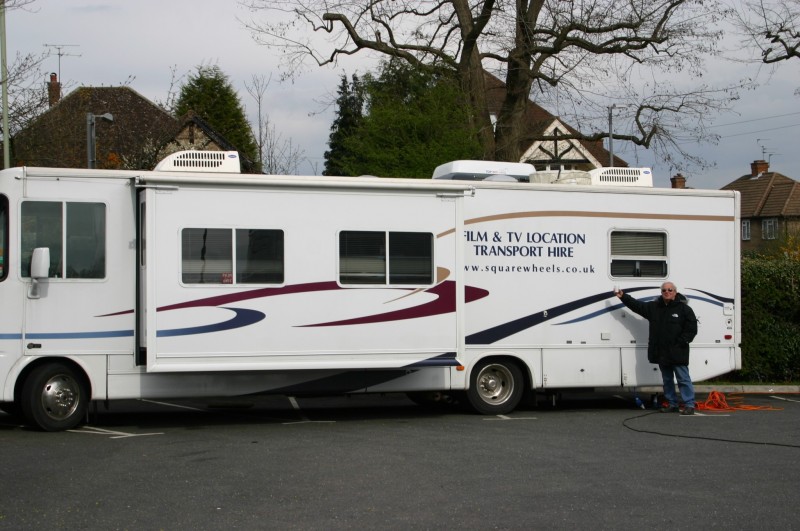 Square Wheels was initiated over 24 years ago, during which time we have gradually built up a name within the Television and Film Industry synonymous with Quality of Service and Reliability. Ivan Silverstein, the Managing Director and his partner Denise administrate a tightly run and stringently planned operation, ensuring an undisputed level of service.
When a prospective Client contacts us at Square Wheels, they can be assured of VIP treatment from the very outset of our working relationship.
We understand the needs of Production Managers, and can reassure our clients that the Square Wheels vehicles and staff are always ready to facilitate your shoot, resulting in a hassle free working environment.
Our Vehicles are the latest in state of the art American Motor homes, and are fitted as standard, with all the equipment and comfort for your production needs. Whether it's work related equipment such as a Make-up Mirror or a facility for your Agency Clients to relax with a fresh cup of Espresso coffee while watching CNN on the Satellite TV, Square Wheels will make sure that this happens.
[contact-form-7 404 "Not Found"]