"Squarewheels are a small but dedicated team with a mission to ensure that your project runs smoothly and successfully."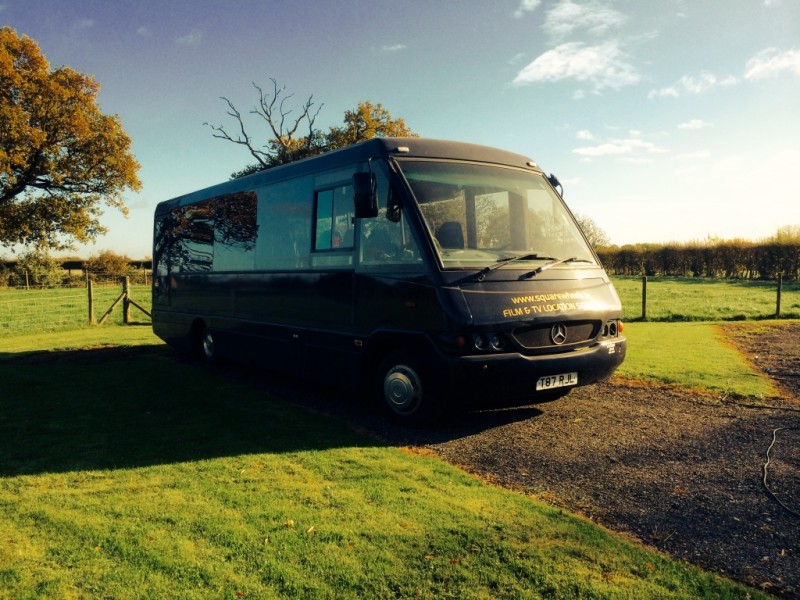 Location bus hire
Use any of our range of location buses for fashion and still shoots. All these vehicles are designed specifically for still shoots, each one can carry 8 passengers legally with seat belts.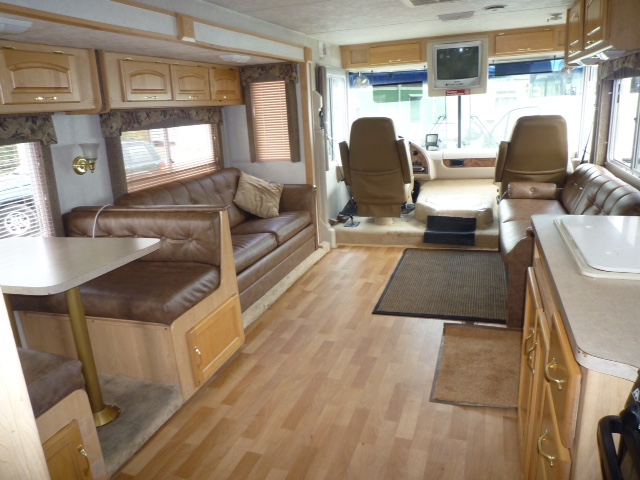 Winnebago rentals
If you want to impress you clients, this will do the job. The faux leather interior gives the air of luxury. The rear sections has two makeup positions with plenty of room for wardrobe. With it's massive slide-out the interior doubles in size.
Squarewheels location vehicles
Operating from Cranfield (Bedfordshire)just 4 miles from Millbrook Proving Ground, Squarewheels on Location provides location vehicles to clients throughout the UK. Established in 1990 the company has had over 25 years experience in the Film and TV facility businesses has a fleet of purpose built vehicles, be it a Makeup/ wardrobe truck to a Location Buses for a stills Shoot or a Luxurious Winnebago, Squarewheels will make sure that your shoot runs smoothly. All the vehicles are fitted with complementary WiFi, make up mirrors, generators and of course a member of the Squarewheels crew to make sure that everything goes to plan. Squarewheels can also provide silent running generators to power your shoot.
We have location vehicles for hire
The company supplies various vehicles that are designed specifically for the stills and fashion industry. The vehicles feature Makeup Mirrors, WiFi, tea and coffee facilities as well as on-board toilets, making them perfect for any location shoot, and they can be seen on the website. The 3 location buses can carry 8 crew in comfort and safety, they are ideal for stills shoots where there are numerous locations especially around London. All have on-board toilets and generators. We even have a small 2 position Makeup Trailer that has its own generator and can be towed by one of our 4×4′s to any remote location or just to a site that has no space for one of our larger vehicles. Our Newest edition to the Fleet is a Purpose built Mobile Office. Our Production Office has 8 Work Stations, Wheel Chair Access and everything that a Production Team needs to make the Shoot go Smoothly.
Our team will help you get the job done
With a team that includes six friendly staff members, Squarewheels on Location has a professional team, qualified to a high standard. With a company motto which is "The answer is yes, what's the question?" Squarewheels on Location is the answer to every production manager's prayers. Squarewheels on Location has a growing network of clients, situated throughout the UK, including The BBC, Channel 4 ,ITV Conde Naste IPC Media and many of the UK's top Production & Publishing companies too numerous to mention. All the vehicles seen on our web site belong to us, so what you see is what you get. www.squarewheels.tv